Sports nautiques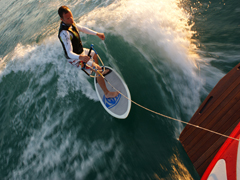 Waterskiing/Wakeboarding/Wakesurfing
Beginners and experts alike take to the water with our state certified instructors.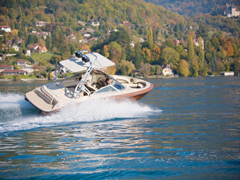 Boat hire
You can hire a boat for a few hours or the duration of your stay with or without a licence. We'll help you find the best providers.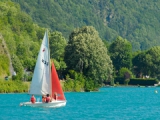 Sailing/Windsurfing/Kitesurfing
If you're a water baby, be sure to experience all the exciting water sports that Lake Annecy has to offer.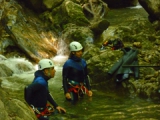 Canyoning / rafting
Want to get your adrenalin pumping? A host of incredible sites await.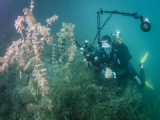 Scuba diving
How does scuba diving in soft water to explore the fauna sound to you? We'll introduce you to our partner.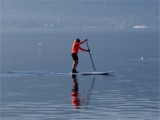 Stand Up Paddle Boarding
Glide along the lake's banks alone or in a group.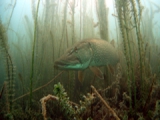 Fishing
Pike? Lake féra? Arctic char? With a specialist at your side, you'll have a great catch to show off to your family.